It was a pretty quiet week around these parts. Stuck close to home and just tried to get through....We have a whole week off for the holiday next week! Yipee!! Can't wait to celebrate with loved ones and put up my Christmas decorations. This weather certainly has me in the mood! Now, enough rambling, let's get to it!
ONE
This is always a hard week for me. I've been missing my mama something fierce this year, but spent time focusing on how blessed I am to have had her as my mom. She was incredible.

TWO
I have another salad obsession going on this week. We got a bag of grapefruit from Costco and they are delish! But y'all know how big a bag from Costco is with only two people in the house?? Enter said salad obsession:
Grapefruit, Pomegranate, Toasted Walnut Salad,
with Blue Cheese and Balsamic Vinaigrette. It sounds complicated, but is really a matter of mixing stuff together. (And if I'm being completely honest, I didn't even take the time to toast the walnuts....)
THREE
In other cooking news, I also made a childhood comfort food:
Braised Beef with Hilopites
. It's the perfect dish to just set on the stove and cook all day. Although it takes a while, it takes minimal effort. If you can't find Hilopites just use egg noodles ;).
FOUR
I've been frantically writing my 70 little ones at school Thanksgiving love notes. I found the cutest little
printable
that I'm using. Every year I say I'm going to start way in advance and only write a few a day......I guess I'll have to try that next year. Ha!
FIVE
Now, I've only just begun and I promise to update later, but I'm reading
Where'd You Go, Bernadette
by Maria Semple. So far, so good, and really funny. I have visions of finishing by the tree with a fire over break.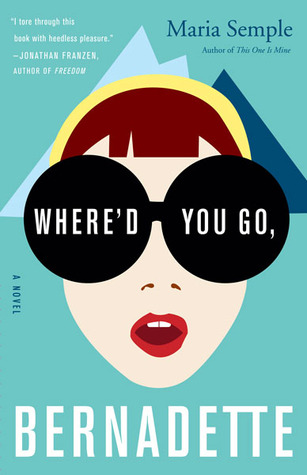 Now, hop on over and check out the other posts with
Darci,
Christina,
Natasha,
and
April.