This week was L.O.N.G.! I couldn't even tell you exactly why, but boy was it ever!! Looking forward to some quality time this weekend with friends. Maybe we'll watch the Super Bowl, maybe we won't. (Although it would be a first not to, I'm just not into watching Brady and Belicheat. Yes, I said it.) But, I digress.....now, for this week's Five on Friday.
ONE
Last week April posted some copycat recipes. They all looked terrific, but I immediately made the Ruth's Chris copycat salad. It was delicious! The only change I made was that I cut some of the sour cream with Greek yogurt to lighten it up a bit. Yum!
TWO
I've been able to sneak a lot of reading in lately, which tends to happen around here in the colder months. This week I'm recommending Big Little Lies and The Husband's Secret both by Liane Moriarty. They're both quick, easy reads, but have a touch of mystery (especially Big Little Lies) and some surprises.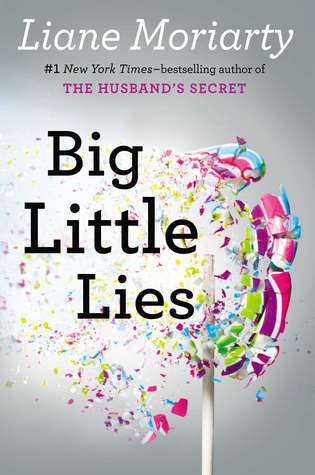 THREE
I've been working on a little needlepoint project since the start of the year. I'm nearly finished, but showed a sneak peek this week when I shared
my spot
. I'm anxious to see everyone else's spots on
Dixie Delights
!
FOUR
We've been following along with the weather in Nantucket as Hubby's best friend lives there. He's been posting some unbelievable videos and pictures. It was disheartening to see the streets of Nantucket covered with water. Thankfully it looked as though things were improving yesterday.
FIVE
So anxious for this weekend to start! My sweet friend and old roommate from college is here visiting from PA. I'm so thrilled Bestie MHDRL, Sweet Friend BSM, and I will be able to spend some time togehter. Can hardly wait!! It's been a while since we've been together. Now, if only sweet friend JMG was here with us, it'd be perfect!
Today I'm linking up with the Five on Friday ladies ((
Darci,
Christina,
Natasha,
and
April)
and
Oh Hey, Friday
! Be sure to pop over and check out all the other Friday Fabulousness! Hope y'all have a terrific weekend!